Around the world, every country, region and territory is feeling the impact of Coronavirus (COVID - 19). Governments have taken action, as quickly as possible, to protect populations and sectors affected by the virus.
Financial services and FinTech (financial tech firms, from service providers to challenger banks) companies are naturally going to affected, as key players in the global economy. Although they won't be knocked in the same way as retail, leisure, hospitality, and tourism companies, financial firms are bracing themselves for changes.
What are financial sector firms concerned about?
This coronavirus (COVID-19) outbreak is causing widespread panic and global concern. Naturally, the economy is being affected as vast swathes of the economy has to close for the foreseeable future. Only once the pandemic is under control can life return to normal; although at present the timescale for that is unknown.
Understandably, business leaders are concerned about the impact of a global recession. As this is being caused by a pandemic, rather than underlying weaknesses, a bounce back after this is expected and anticipated. The challenge, at present, is navigating the immediate challenges and supporting customers through their own difficulties.
Right now, CFOs are worried about a global recession, a reduction in consumer demand and therefore spending, and the financial impact. PwC has recently surveyedhttps://www.pwc.com/us/en/library/covid-19/coronavirus-banking-and-capital-markets.html financial sector CFOs, in the process of helping companies cope with this unprecedented situation.
One of the biggest changes companies in this sector are coping with is the rapid shift to working from home (WFH). The World Health Organization (WHO), governments everywhere, and medical professionals are encouraging and enforcing WFH rules. People can only work from offices if they can't work from home, or unless they're considered 'key workers', such as medical professionals, carers, and those in the food.
As a result of government guidelines and companies wanting to keep staff safe, offices in the financial sector are emptying, even front-line contact centers. Alongside global economic uncertainty, staff are everywhere are suddenly learning to use new systems to stay as productive, while also working alongside family, children, or friends, depending on living arrangements.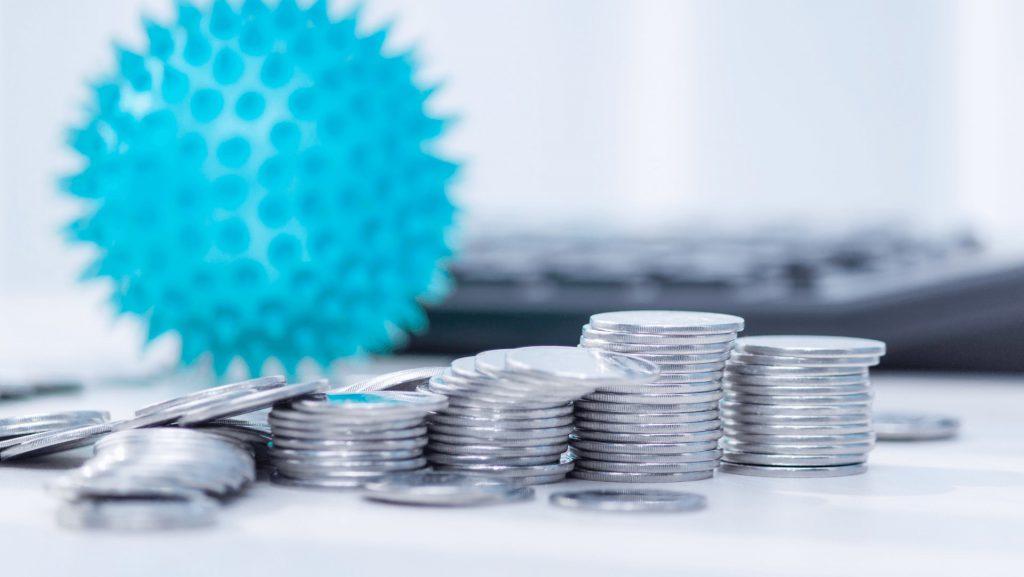 How can financial sector firms adapt?
Everyone in the world is adapting in some way.
Whether that means adjusting to a lower level of income (with governments stepping in to help whenever possible), or working from home, or reduced movements, this is affecting everyone. Naturally banks are affected too. The question is, how can banks and FinTech companies adapt?
Most established companies have contingency plans. However,
as PwC noteshttps://www.pwc.com/us/en/library/covid-19/coronavirus-banking-and-capital-markets.html, these "don't generally take into account the widespread quarantines, proposed school closures, and added travel restrictions that may occur in the case of a health emergency that could last for an extended period of time."
Despite these challenges, the same ones every organization is facing, the financial sector has to think seriously about its response in a fluid situation to the following stakeholders:
Customers: Consumers and businesses want reassurance that the organization they entrust with their finances is strong and secure. Communication is a key part of that. Unfortunately, financial firms have been caught in the perfect storm on that front. Inbound contact rates are significantly higher, while the ability to handle this is temporarily reduced.
Emails and encouraging customers to use websites and apps for routine questions is the most effective way to provide reassurance that normal service will resume soon. Once the infrastructure and systems are in-place for full-scale operational working from home (WFH) teams, customers will be able to receive a service comparable to before this crisis.
Employees: In this crisis, safety is everything. Social distancing and isolation, which needs to include working from home (WFH), is essential. Implementing that, with the right technology infrastructure in-place, is job one for financial firms everywhere.Once that is organized, employees need to know their employment is secure, or what changes might need to happen down the road, as the crisis evolves.
Regulators and Shareholders: Reassurance on this front is needed too. Regulators will need to know what actions management and boards have taken. Questions on liquidity, risk management, potential exposure to suddenly riskier sectors (e.g. hospitality, leisure, tourism), and capital reserves, will need answering.
Alongside clarity on risk management, in many countries financial sector firms should be able to tap into government support. Ensure customers, employees and stakeholders know what back-stops are available, to further reassure them.
One final step financial firms need to take is strengthen cybersecurity. Already we are seeing a rise in attacks, and with staff suddenly working from home, there are more weaknesses in the system than ever before. Putting immediate and longer-term measures in place to safeguard distributed remote networks, such as more robust VPNs with 2-factor authentication, are essential precautions.
During this, communication is going to play a mission-critical role in keeping staff, customers and stakeholders reassured and safe. As part of that, we need to recognize the profoundly unsettling nature of what is going on. Put whatever measures in-place to help employees manage stress levels, acknowledging that this isn't business as usual. But it will be. In time, it's how companies treat staff and customers during this time that will be remembered.
Back to blog