Magnise is proud and delighted to have earned a coveted place on the The Best of the Global Outsourcing 100 List in 2020; carefully compiled by the International Association of Outsourcing Professionals (IAOP®).
The IAOP is a well-known and respected global membership and networking organization for those in the outsourcing sector. It's designed for and by the members, and only promotes companies who perform at a high-level in the sector for the benefit of those who are in the IAOP.
Our inclusion in 2020 Global Outsourcing 100 List (G100) demonstrates our commitment to excellence, and our ability to consistently deliver the work and level of service our clients need.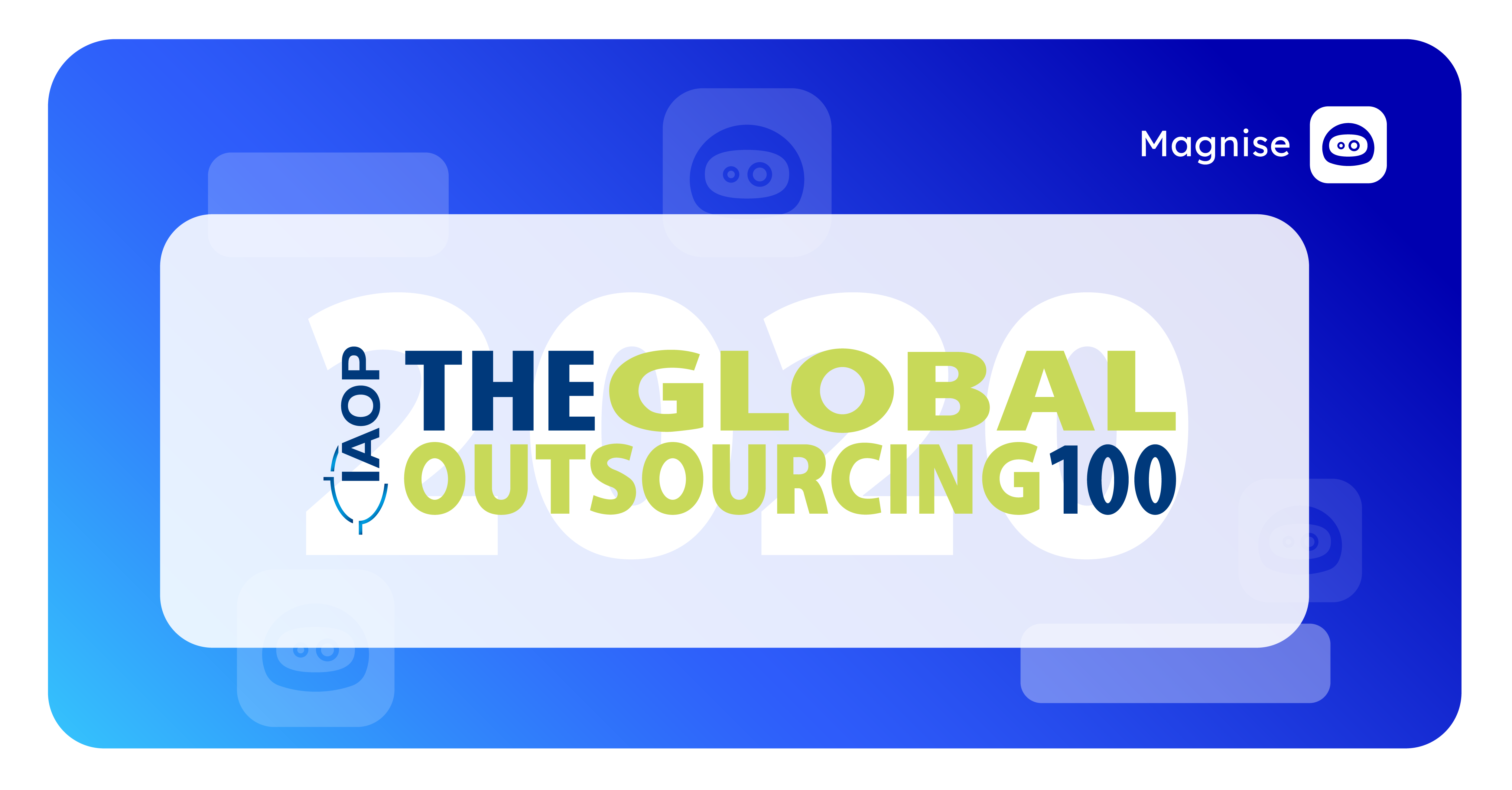 The G100 isn't only for IT and technology vendors. It includes a wide number of outsourced service provider companies, including business process outsourcing, logistics, and other providers of highly-skilled requirements to small and medium and Enterprise-level clients around the world.
"Buyers understand there are hundreds of qualified service providers and advisors out there, but what they need to understand now is what makes each one exceptional,"
said IAOP CEO, Debi Hamill. "The Global Outsourcing 100 list has done just that. We're proud to recognize Magnise for being among these companies this year."
For our clients, this shows they are working with a forward-thinking provider and value creator in the IT space; one that has been recognized on a global scale alongside multi-billion dollar companies.
"We are delighted to be included in the IAOP's Global Outsourcing 100 (G100) list in 2020. For our clients and partners, we will continue building on and driving this level of innovation forward, aiming to provide the best service, and continuing to be entrusted with the code and development projects of companies around the world." said Magnise CEO, Fedir Nedashkovskyi
About IAOP®:
IAOP® is the global association which brings together customers, providers, and advisors in a collaborative, knowledge-based environment that promotes professional and organizational development, recognition, certification, and excellence to improve business service models and outcomes. For more information, visit www.IAOP.org https://www.IAOP.org .
Back to blog